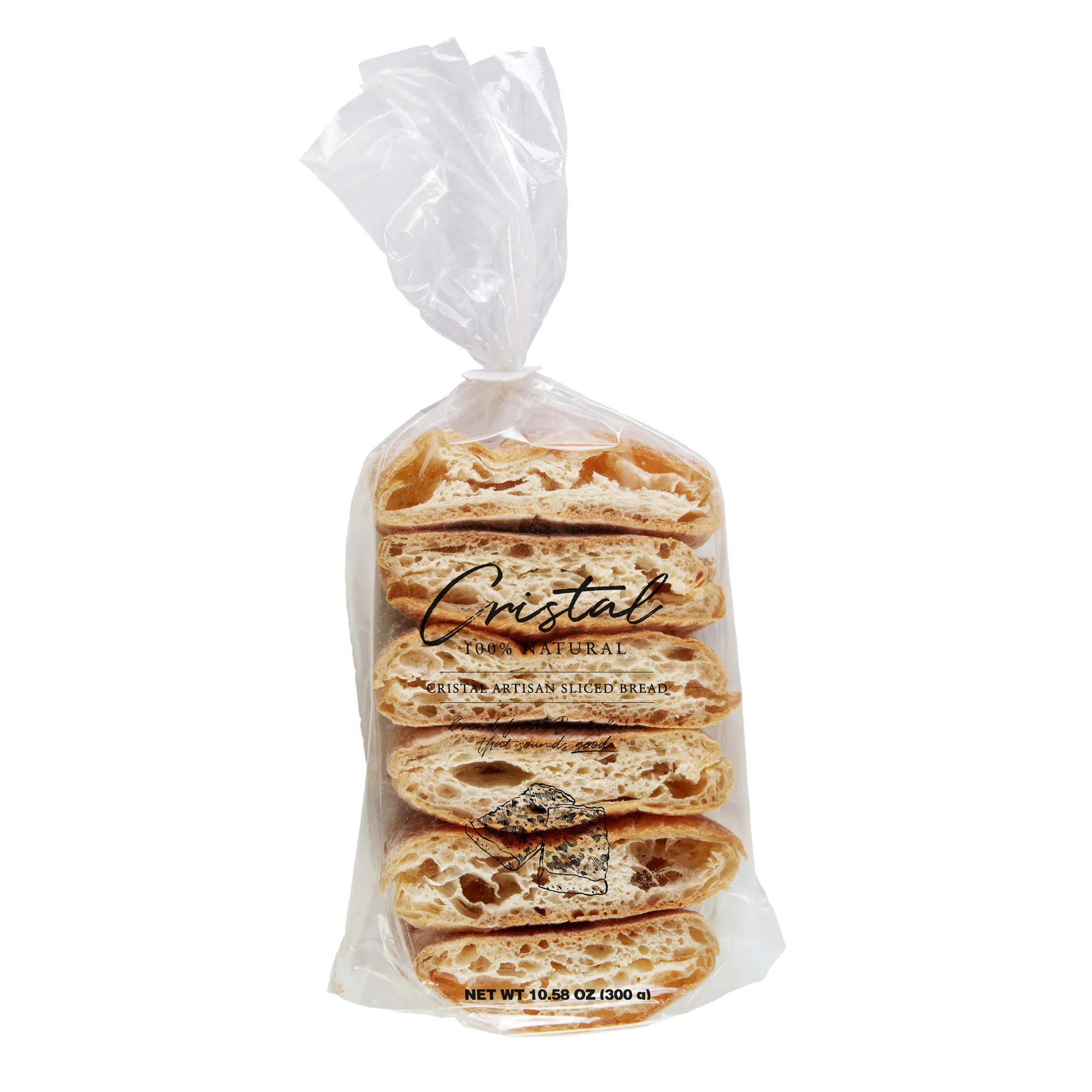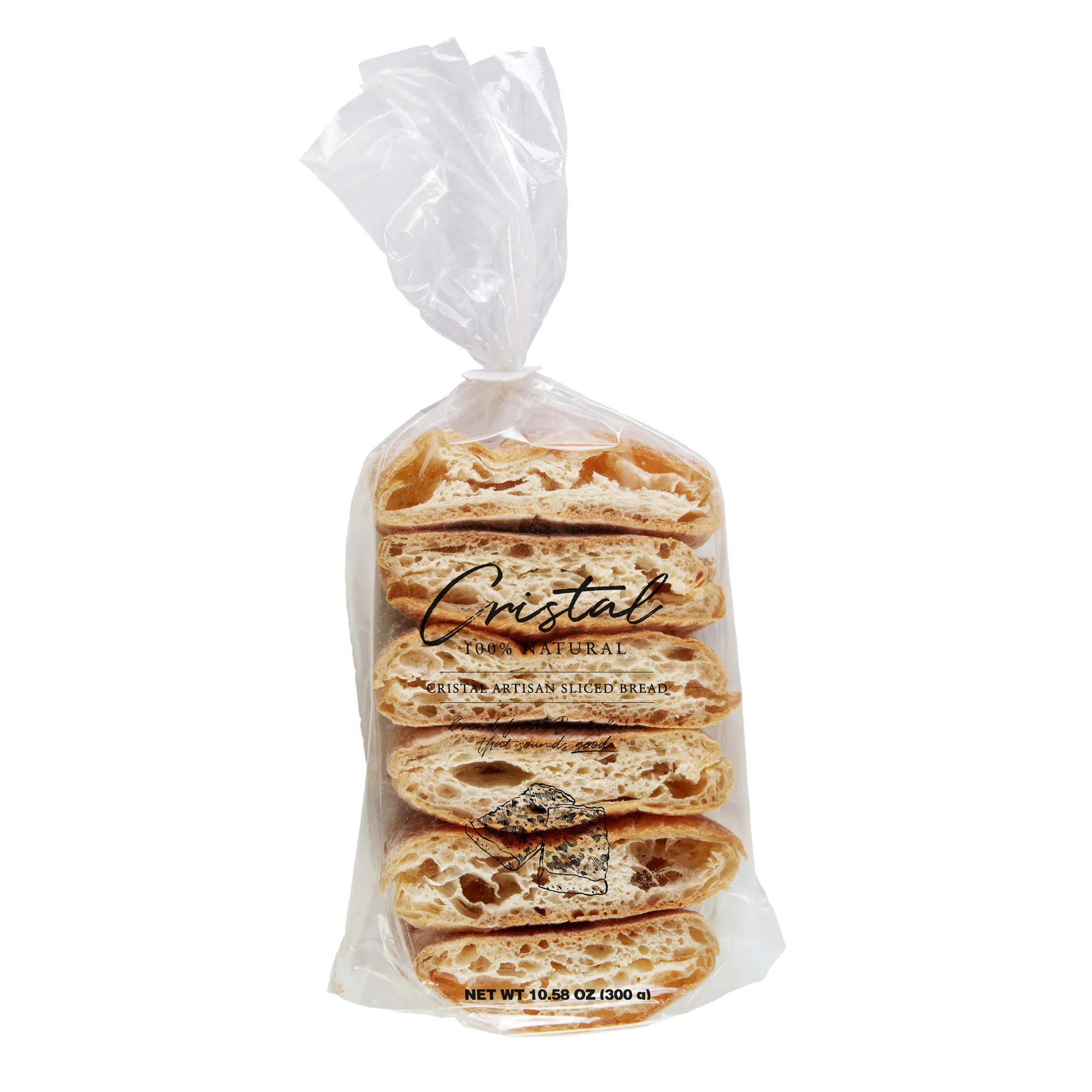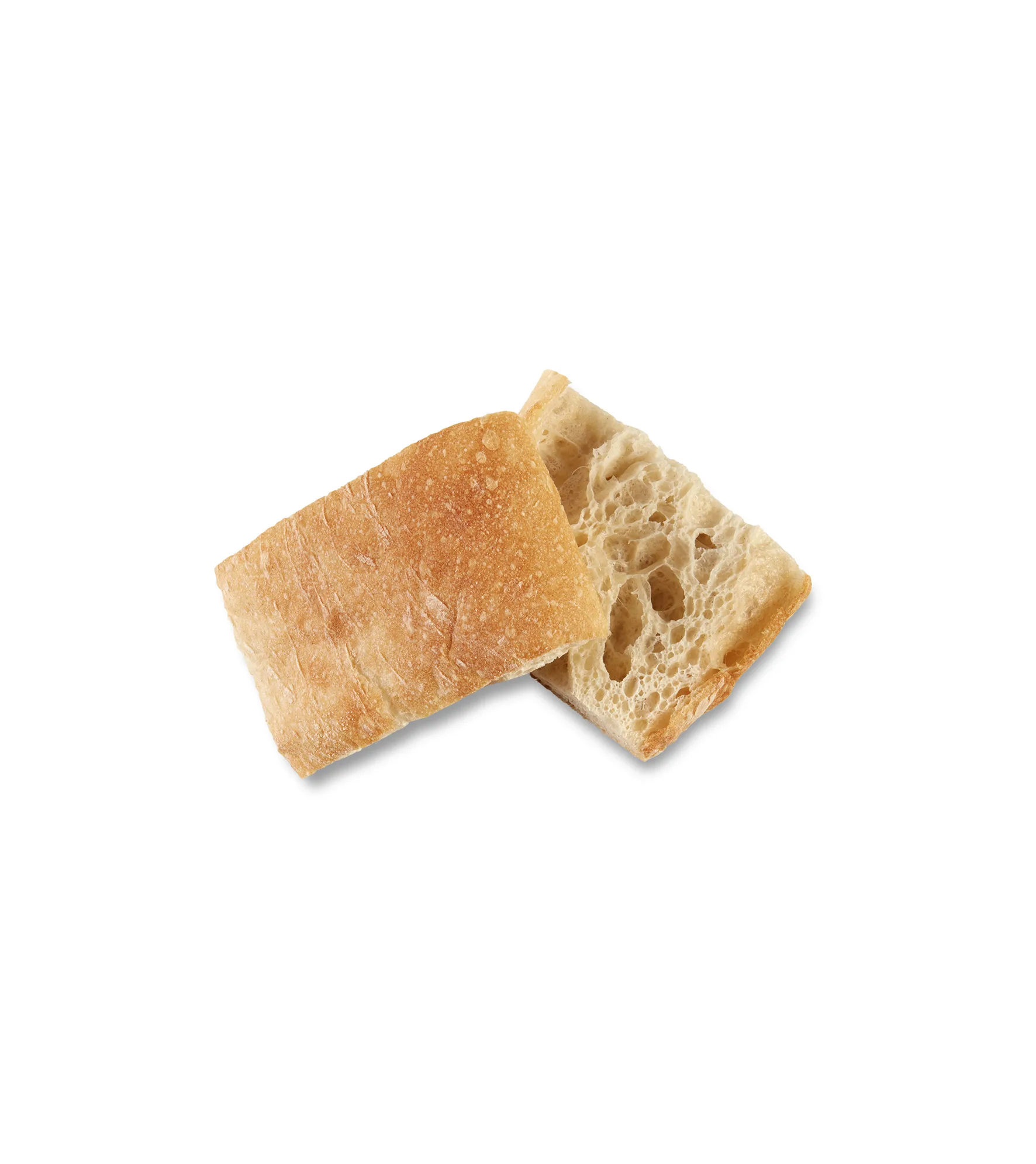 Cristal Artisan Sliced Bread
65412
With the high quality of the entire Cristal range, made with 100% natural ingredients, sourdough, and olive oil. Cristal breads have a crispy crust and a honeycombed, light, airy crumb. Cristal Artisan Sliced Bread comes attractively and conveniently pre-cut, and its light texture enhances the flavors of any filling.
Attributes
100% Natural
Clean Label
Contains Sourdough
Made With Olive Oil
No Added Sugar
Vegan
Spanish Recipe
WHEAT FLOUR, WATER, WHEAT SOURDOUGH (FERMENTED WHEAT FLOUR, WATER), SALT, YEAST, OLIVE OIL, MALTED WHEAT FLOUR.
CONTAINS:
WHEAT. MAY CONTAIN TRACES OF: TREE NUTS (ALMONDS, HAZELNUTS, WALNUTS), EGG, SOY, MILK.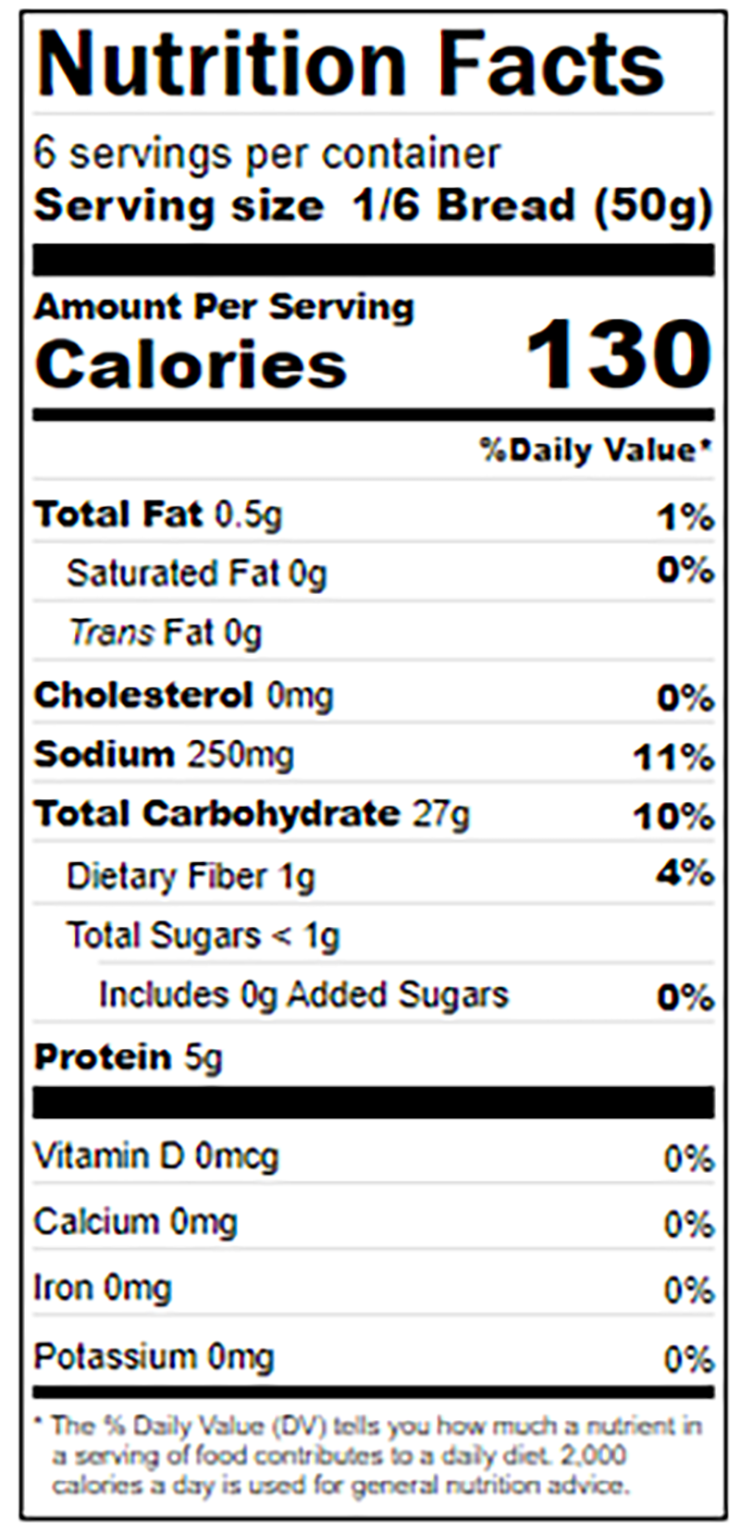 UNITS: 6
NET WT 10.58 OZ (300g)
SIZE: 4.92
Recipes
To make the most out of our evergrowing range of products